Education is one of the pillars of our work with communities and we offer various FREE online seminars and workshops. We fund this through the generous support of sponsors and also through our biochar sales. All our current resources are suitable for high school students and adults.
Full online home composting and growing course
Join our online community and take our 14 part free online course which teaches you how to compost your kitchen scraps and use them to grow beautiful and delicious veggies on your windowsill, balcony or garden. You will receive a tutorial a day, directly in your inbox for 14 days.
This course is particularly suitable for company drawdown programs where the employees compost themselves and grow a regenerative vegetable garden on site.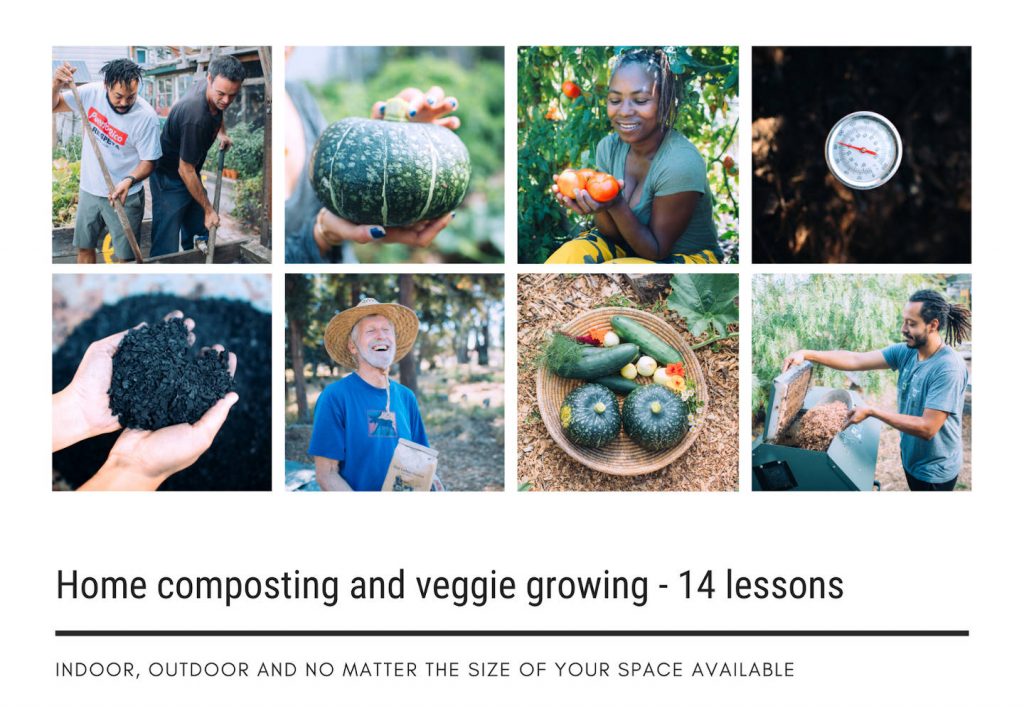 Q&A Sessions and Open House Events
We have local experts answering your questions on composting and home growing as well as troubleshooting issues you may be having. Keep an eye out for our Open House events (currently being held online)
Facebook group
We answer questions and help you troubleshoot on home composting and home growing in our dedicated private facebook group.
Live online workshops
We provide live events to online audiences of 20 or more people. You are welcome to create a group and then contact us to schedule a 2 hour learning event. We can and do provide this free event as an online school extracurricular activity and provide some flexibility on topics to be discussed.