Education is one of the pillars of our work with communities and we offer various FREE online seminars and workshops. We fund this through the generous support of sponsors and also through our biochar sales. All our current resources are suitable for high school students and adults.
Absolute Beginner Home Composter & Gardener Course
When we first started we spent hours and hours watching YouTube videos. Then we felt we had it all figured out and went and made a bunch of mistakes. The mistakes cost us extra work and money of course, but we corrected them and finally we learned enough to know that Nature plays by a different set of rules. You can't bargain with Nature, she will do things at her own pace and in her own way. She will not hurry up for you, She will not be moved to pity. She is heedless of your plees, but is also surprisingly, overwhelmingly, abundant if you know how to communicate with her.
The problem is where to start building the relationship? We have started by her needs..
With an earnest desire to do something valuable for you we have created this simple 15 part course to give you the concepts, keywords and search terms you need to be able to discover more, while providing the very basic knowledge you need to be effective immediately.
We hope you enjoy this course, and if you have any questions we have Q&A available on our private Facebook group or on our regular Zoom calls if you are not on Facebook.
Sign up with the form provided to receive the course index links and also be alerted via e-mail when we have Q&A sessions coming up.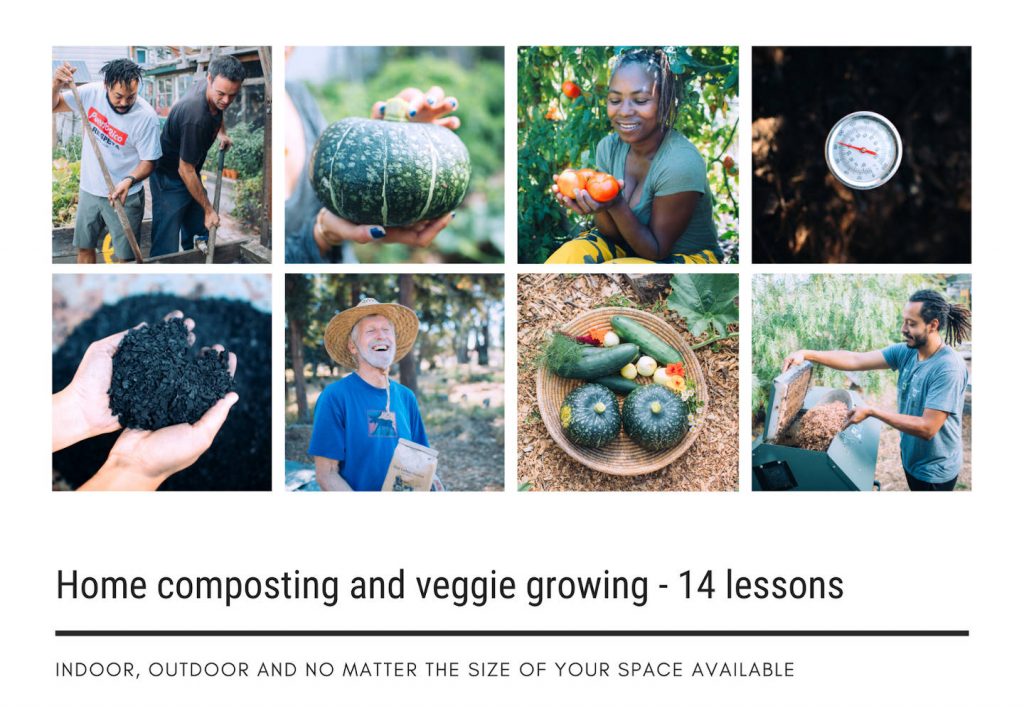 Q&A Sessions and Open House Events
We have local experts answering your questions on composting and home growing as well as troubleshooting issues you may be having. Keep an eye out for our Open House events (currently being held online)
Facebook group
We answer questions and help you troubleshoot on home composting and home growing in our dedicated private facebook group.
Live online workshops
We provide live events to online audiences of 20 or more people. You are welcome to create a group and then contact us to schedule a 2 hour learning event. We can and do provide this free event as an online school extracurricular activity and provide some flexibility on topics to be discussed.