Start Composting
Membership in a Local Carbon Network represents a personal commitment to climate action by getting the tools to sequester 1 ton of carbon per year and using your own food scraps and your plants.
We will provide the high temperature biochar and the tumbler, all you will need to add are your kitchen scraps and some sawdust or dry leaves. To start it off you can also add a little forest soil that will be full of beneficial fungi and bacteria.
We sell the Jora Tumbler at cost price and do monthly installments to facilitate you. Should you choose not to use the Jora tumbler we have had good results in a large styrofoam box and just hand turning it whenever you add more material. Both options, with and without tumbler, are available on our shop page.
Subscribe
There is no reason why anyone should be throwing their food scraps into the waste to be trucked overland to industrial composting sites or landfills. The transportation of the scraps has a carbon cost and then landfills cause the food scraps to turn into putrid leachate. With industrial composting sites the situation is a little better but according to the region the compost itself can contain plastic because people don't use the appropriate bags.
If you compost at home instead you can have beautiful growing medium for your own plants, veggie garden or balcony. If you don't grow anything you can find a friend or community garden to give the compost in exchange for some fresh local veggies.
Composting is very rewarding and is respectful to Nature as you actively convert what you don't use into something useful for the planet. With the addition of SkyCarbon biochar you also get better compost while sequestering CO2 from the atmosphere. See our White Paper for the science.
By composting 250 kg of food scraps with the addition of 24kg of biochar you will have a Climate Impact of approximately 1 ton of CO2e, which is the equivalent to the amount of CO2 that 50 trees sequester in 1 year.
If this idea resonates with you, please hit the button below for yearly subscription package. Funding coming to us through the subscription package is used to fund the creation of more Active Networks worldwide.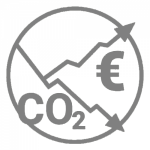 Sponsor
Funding is really enabling for increasing the number of LCN Projects around the world. If you have a corporate responsibility budget (or just a good heart) there are few projects you can support that cover at the same time the multiple idioms of renewable energy, social impact and regenerative agriculture. Sponsorships can be small ($1k – $5k) and support providing a specific community garden with training and biochar or can be larger ($50k – $75k) and fund a full project. This second option can also be done in the form of impact investment with return over time.
Sponsors will receive visibility on our newsletter, social media and website for 1 year. $5k and up sponsorships will receive a 3 min video with a professional interview to them about the project they are supporting and footage from the community garden they are supporting. They will have their company name shared to local press during press releases and they will also have their company brand visible at the community garden. The community garden itself will also thank the sponsor on their own mailing list.
Receive free Biochar (for community gardens and schools)
We donate biochar to community gardens and schools on behalf of our subscribers and sponsors to double the climate impact. If you are a community garden or school located in the Bay Area, please get in touch with us to get on our waiting list.
Produce Biochar
Why pay to have a truck come take away your green waste when you can use it to produce your own carbon negative electricity, heat and biochar?
If you have at least 5 tons of nut shells or woody waste per month and a high power/heat requirement you could become a site for biomass conversion and the node for a new LCN Project in your area. You could apply for a grant or arrange a fundraising campaign with your nearest community garden so they can receive your biochar and you can use the funding to cover part of the equipment cost.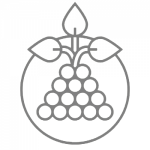 Join an LCN
If you are already in the area of an active LCN please reach out to us and we will introduce you to the other. You can become involved as a composting volunteer at the local community garden, become involved in fundraisers or help spread the word. If you have green waste to dispose of we can probably use that too!
To join please just drop us a line on our contact page.